Right wing nuts think that giving trillions in handouts to the wealthy is going to lead to prosperity, ignoring that trickle-down economics has always been a failure.
I wonder, which era in US history are the nuts trying to return to? Child labor? Slavery? World War?
Looking at unemployment, its clear the late 40's were our most prosperous.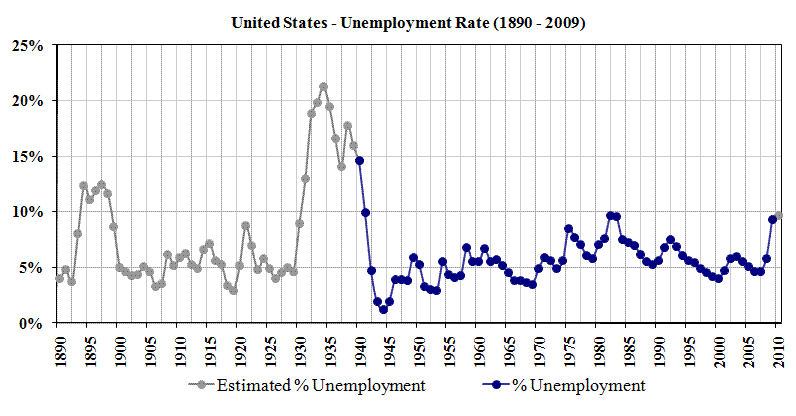 Government created 18 million jobs domestically in support of the war. But we don't need to have a world war to create government jobs.
Maybe right wing nuts are looking at jobs created per year?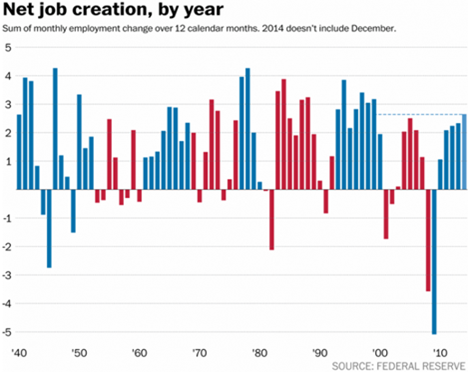 No, because if they were looking at jobs created per year, they'd want to emulate Bill Clinton. Even Jimmy Carter had more jobs / year than Reagan. Reagan's huge handouts to the rich led to 10.8% unemployment and we only rebounded when ronnie decided to increase government spending.
Maybe the whackjobs are looking at GDP?


Then they'd clearly want to emulate FDR's policies.
Republicans and their dimwitted cult continually attacks american workers in order to enrich the wealthiest, ignoring that our strongest economies were during times of strong worker rights and pay, while our weakest economies come during times when republicans give huge handouts to the richest.